Smile !
Life is short – smile while you still have teeth !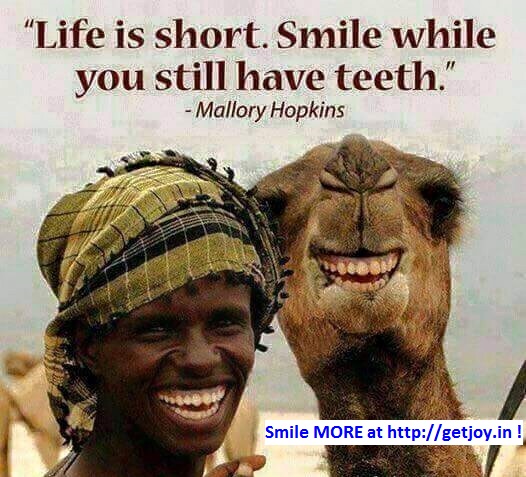 Agreed ? – share on ! And see http://getjoy.in/double-the-joy/ for how to double your smiles – with or without teeth 🙂
PS : No idea who is Mallory Hopkins – if you know, let us know too by commenting in !