Jindagi….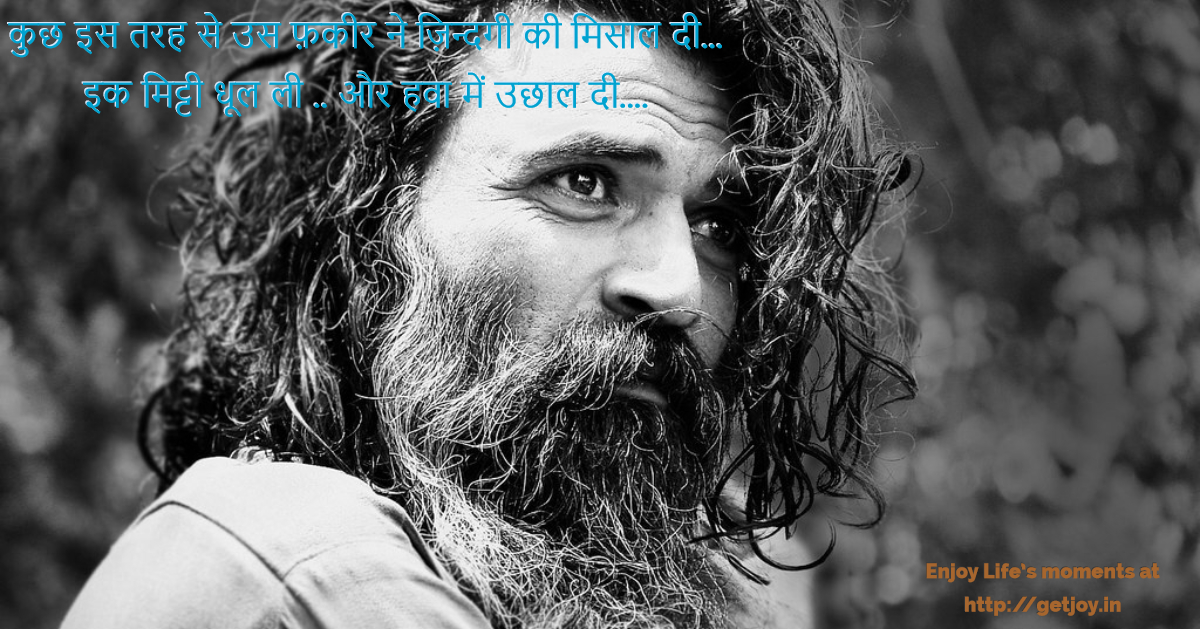 कुछ इस तरह से उस फ़कीर ने ज़िन्दगी की मिसाल दी…
इक मिट्टी धूल ली ..
और हवा में उछाल दी….
(somewhat like this, that Faqir told me what life is…
(he) took a fistful of sand and threw it up in the wind…)
Have some good Shers to share ? ..put them in the comments hereunder and I will get to them by the by !
Like to GetJoy ? Join my Telegram channel for useful/fun/inspirational bytes! :
https://t.me/getjoyin