The Dentist
The Dentist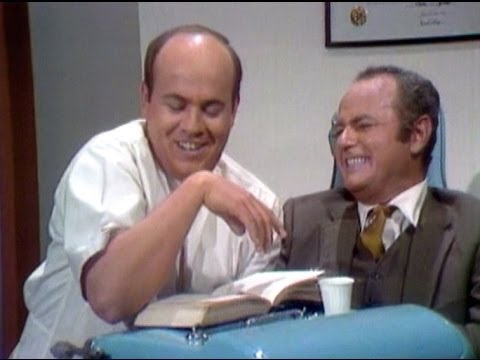 Ohh this is too funny ! So much so that even the actors cannot hold themselves ! :-_
Here is the video … and let us all pray we don't get this Dentist someday !!
Tim Conway is the would be dentist and Harvey Coreman is the patient.
And in case above vanishes from the tube, as many do, here is a more permanent version :
PS : Found some videos equally / more hilarious ?? – just put the link in the comments hereunder and I will try to put them here. Thanks !
Want to put your wonderful thoughts here on anything that gave YOU Joy and Happiness ? Joy shared is joy doubled ! See the following link :
Publish Here !
Join in to give and get JOY as under :
– Facebook : https://facebook.com/getjoyhere
– LinkedIn : https://www.linkedin.com/company/get-joy
– Twitter : https://twitter.com/getjoyhere
– Instagram : https://www.instagram.com/getjoyhere/
– Telegram : https://t.me/getjoyin