the World and you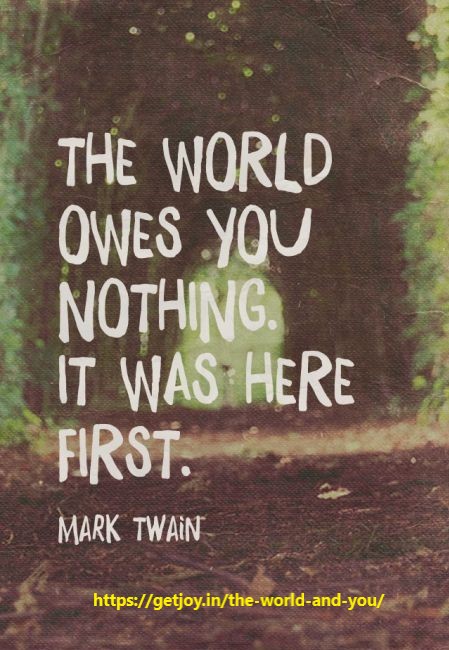 True. Realize early and save yourself a lot of pain !
The World Owes you nothing …it was here first. ( Mark Twain )
And help comes to those who strive.
Found any REALLY good quotes ? ..Cmment in via :
and I will add them by the by. Thank you !
Join in to give and get JOY as under :
– Facebook : https://facebook.com/getjoyhere
– LinkedIn : https://www.linkedin.com/company/get-joy
– Twitter : https://twitter.com/getjoyhere
– Instagram : https://www.instagram.com/getjoyhere/
– Telegram : https://t.me/getjoyin