Meel ke pathar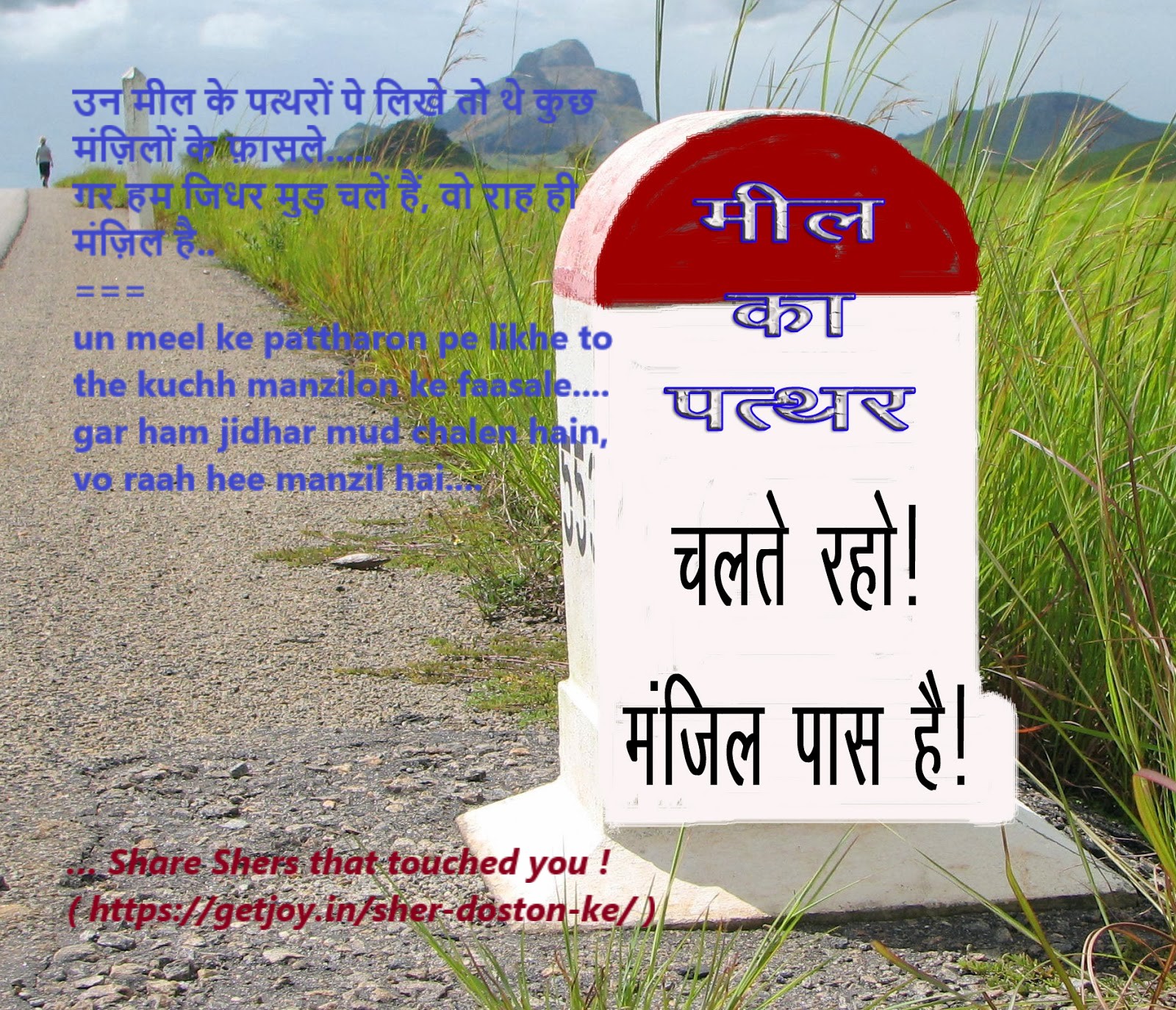 उन मील के पत्थरों पे लिखे तो थे कुछ मंज़िलों के फ़ासले….
….गर हम जिधर मुड़ चलें हैं, वो राह ही मंज़िल है..
===
un meel ke pattharon pe likhe to the kuchh manzilon ke faasle
gar ham jidhar mud chalen hain, vo raah hee manzil hai
… Share Shers that touched you ! Put them in the comments hereunder and I will publish them here by the by !
Like to GetJoy ? Join my Telegram channel for useful/fun/inspirational bytes! :
https://t.me/getjoyin